THEMED EVENTS
Imagine being surrounded by an ever-changing environment without stepping foot outside. We have created 'living, breathing' themed events that transform and develop throughout the night. Using moving projections, intelligent lighting, interactive characters and superior props, we have revolutionized theme production in Queenstown.
Our signature progressive themes focus on moving projections and intelligent lighting to 'bring the outside inside' and showcase subtle but stunning transformations. Throughout the course of the event, your guests will be surrounded by an ever-changing environment that they will never forget.
With our fresh and unique vision we have created sophisticated and professional themes that provide the ultimate wow factor to any event.
Themed Events services include:
• Incredible themes at a realistic price
• Huge range of in-house props and decorations
• Custom designed themes to suit every venue and budget
• Characters, performers and entertainers
• Detailed floor plans provided throughout planning stages
• Audiovisual and scripting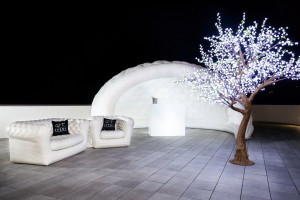 LED Trees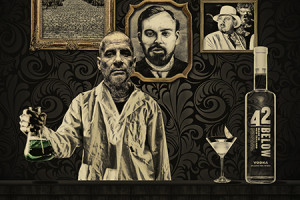 42 Below